Christopher Anderson-West teaches individual Voice Lessons, as well as a weekly group Singing Class and a class on Musicianship For Singers, at Raise The Barre dance studio in Laguna Niguel.
This week in our Musical Theater Workshop I introduced a few vocal exercises that had the express purpose of "placing" the voice optimally for volume WITHOUT strain. I used the example from the movie Jurassic Park, where a scientist blew into the resonating chamber of a Velociraptor skull, to illustrate that the best way to amplify one's voice is to place the voice "in the mask", or into the resonating chamber of our facial cavity.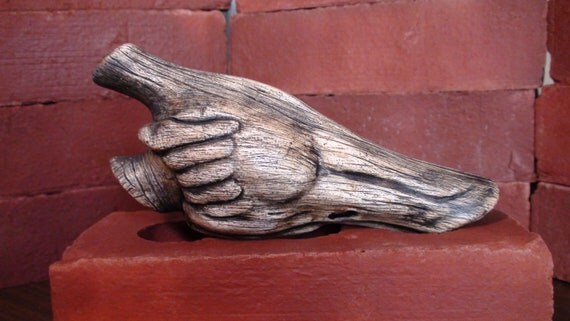 At one point one of the students wondered aloud about "just opening your mouth wider" to get sound out. This is something I would like to address in this post. There is a time for widening the mouth/jaw, however it should be in proportion to the notes the singer is singing. If you are trying to sing the highest note you possibly can sing, yes … you need to have your jaw widened (while still maintaining vocal placement "in the mask"). However, when you are in your lower or middle range opening your mouth widely will actually result in tension. This type of technique results in pushing from the abdominal muscles and can actually do damage to your vocal cords. If you want to understand more about how to place your voice "in the mask" or how and when to widen your jaw while singing, I would be happy to demonstrate and assist you in understanding. Give me a call and we can arrange a lesson! (949) 613-0143
***
"A popular misconception among voice teachers is to get their students to open their mouths when they sing.  I suppose this is to get more sound out, but in actuality it hurts the voice and has little to do with projection.  In fact, Lamperti, one of the greatest teachers of Bel Canto said, "…the less you open your mouth, the less you disturb your line of sound…"  It is a huge mistake to open your mouth widely when you sing.  Remember that sound does not travel by "throwing" breath out of your mouth.  It travels by sound waves.   If your voice traveled on breath, that would mean if you were yelling at someone at the end of the block, breath would fly out of your mouth, down to the end of the street, and land in that person's ear.  Ridiculous!"
– shared from Brianvollmer.com
***
Christopher Anderson-West is a conservatory trained operatic tenor and voice teacher currently living in Southern Orange County, California. Christopher is pleased to be working with Raise The Barre dance studio as a Vocal Instructor and teacher of a weekly class on Musicianship For Singers for students in the Southern Orange County area (Irvine, Mission Viejo, Laguna Hills, Ladera Ranch, Laguna Niguel, Aliso Viejo, Laguna Beach, Dana Point, San Juan Capistrano, Talega and San Clemente).
Christopher studied both voice and composition for five years at the San Francisco Conservatory of Music. He has had the honor of performing in England, France, Italy, China, and around the United States.
As a voice teacher, Christopher's method is primarily based on the operatic bel canto technique; meaning "beautiful singing". This technique is currently employed in not only opera, but virtually every form of singing from Pop, to R&B, to Broadway and more … the principles can be carried over as a basis for just about any style of singing.
Christopher's goal is to impart a healthy vocal technique that will allow you or your child to progress confidently into whatever field of music you or they enjoy.